Anyone who uses a text editor should check out Solarized, a colour scheme for pretty much every text editor and coding environment in existence.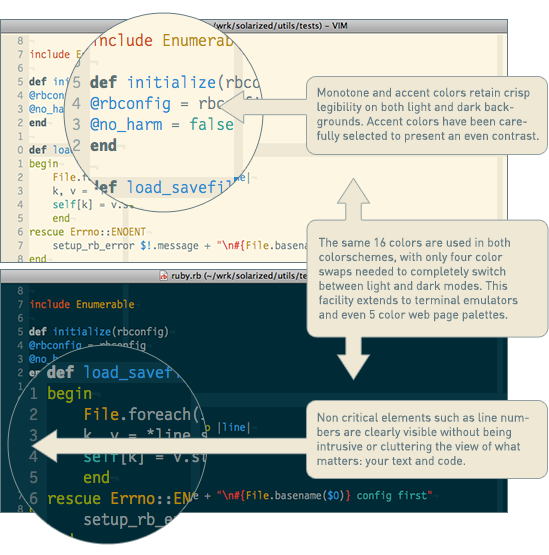 Solarized offers both light and dark versions with carefully selected content and accent colours. I use the dark theme in TextMate and find that it's easy on the eyes and the accent colours really help different tags and parameters stand out clearly.
Fonts, colours and text editors are highly personal choices, but trying different options to see what works best is never a bad philosophy.